I seriously admire Emma Stone, and when I found out that she was going to be in "The Amazing Spiderman", I was pretty excited! Can I just say that watching her and Andrew Garfield's chemistry on screen (and off!) made me love them even more as a couple!
I loved Emma Stone's character, Gwen Stacy, in the movie. I also liked her makeup. When watching the movie on the big screen, for a second I couldn't help but notice her makeup.
This is my take on Gwen Stacy's look!
Since Gwen doesn't have that full coverage, but still clean look, go for a tinted moisturized. Apply a pore minimizing primer before to give that extra flawless look.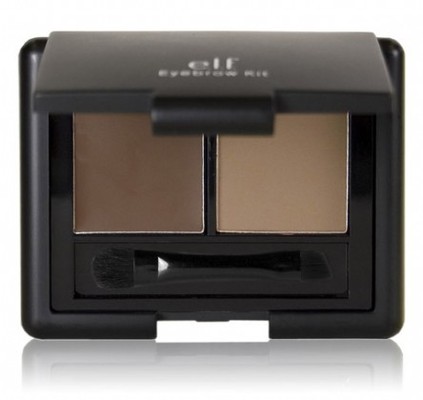 ELF Eyebrow Kit in "Medium"
Fill in your eyebrows to bring out your eyes more.
Bobbi Brown eyeshadow in "Bone"
I noticed that she did not wear that much eye makeup, but that she was wearing a light eyeshadow. Go for a light beige color that can also brighten the eye. Apply all over the lid.
It seems as if she does have a subtle, light color in the crease. Apply a light brown that has a hint of peach into the crease.
Gwen is known for her winged eyeliner. Use a liquid or gel liner to make thin line across the upper lash line, then build upon that line a bit more, so that it is noticeable, but not too thick. Make a small wing in the outer corner.
Apply a volumizing mascara to open up the eyes more, but try to keep the mascara natural looking.
Add a soft peachy/coral pink color to the apples of your cheeks. It looks as if she was wearing a cream blush for that glow.
For her subtle, pearly glow, go for a light highlighter and apply on the cheek bones.
To finish the look, Gwen has a rosy color on her lips. It doesn't look like she's wearing lip gloss, so go for a rosy pink lip stain.
This makeup is perfect for everyday and gives you that effortless look.
I love her look and I hope this helped!
Please comment and follow!
<3